Plumber in Little Rock
Boggan Plumbing Company has been your local expert plumbing contractor for nearly 40 years, providing plumbing installation, repair and service for all your pipes, faucets and appliances. We provide full service to Little Rock, Arkansas, and the surrounding areas within 20 miles.
Superior Plumbers in Little Rock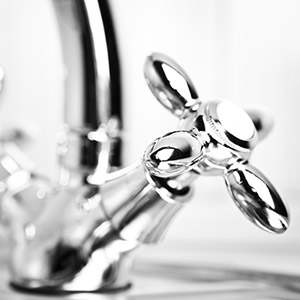 Most homeowners find that it can take years of trial and error to finally find a plumber you can trust, one who is capable of fixing all your plumbing problems reliably, efficiently and honestly. We've been the longstanding leader in this business for nearly 40 years, which is why, when it comes to everything from broken toilets to water heater installation, Little Rock, AR, residents turn to Boggan Plumbing Company. We're proud to offer a full variety of plumbing services to make your life easier. We can install, replace, repair, repipe, reroute, reline or service any and all of your plumbing systems and appliances, including faucets, drains, pipes, sewer lines, garbage disposals, water filtration systems, water heaters, water softeners, gas lines and more.
For everything from detecting gas line leaks to shower repair in Little Rock, AR, we use only quality equipment and top-of-the-line brands to give you a product of enduring value. Our highly trained, experienced technicians are happy to work on plumbing for both residential and commercial properties, and we'll service your location within a full 20-mile radius of the Little Rock area. Take a look at some of the reasons that make us the most trusted plumbers in Little Rock, AR:
We are your certified master plumber in Little Rock, AR, with state license #MP2862.
We use only the most trusted brands for your safety and convenience.
We offer full plumbing services on all your pipes, fixtures and appliances.
We provide your entire plumbing service and toilet repair in Little Rock, AR, and within 20 miles of the surrounding area.
We have nearly 40 years of experience in the plumbing field.